PetSmart Charities Hurricane Harvey rescue effort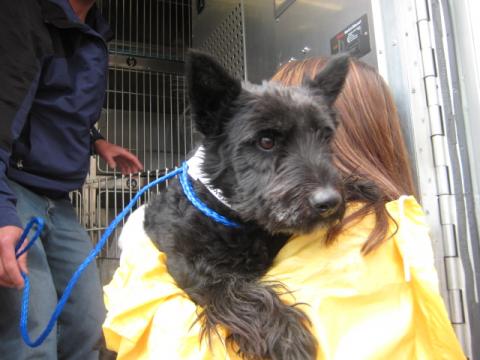 In response to Hurricane Harvey, PetSmart Charities is reaching out to help pets and pet parents in need. The organization has earmarked at least $1 million in emergency relief funding to help animal welfare agencies who are working on the front lines to rescue, relocate, feed and care for pets that have been left homeless due to the floods. Animal welfare organizations working to save the lives of pets in these areas are can visit www.petsmartcharities.org/pro to apply for an emergency relief grant.
"Our thoughts are with all of the people and pets who have been impacted by Hurricane Harvey," said Dr. David Haworth, DVM, Ph.D., President of PetSmart Charities. "We're committed to supporting everyone we can who has been impacted by this disaster, including pets and pet parents staying in evacuation centers and shelters in Houston and Dallas who may not have access to the pet food and essentials they need."
By making grants to animal welfare and social services agencies on the ground in Texas, PetSmart Charities is supporting their united efforts to save the lives of pets and provide much needed pet food, veterinary care and supplies.
https://www.petsmartcharities.org/press-releases/in-response-to-hurricane-harvey-petsmart-charities-donates-three-truckloads-of-pet#overlay-context=media/press-release